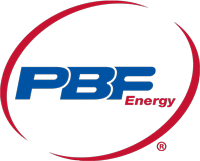 PBF Energy ("PBF") is one of the largest independent petroleum refiners and suppliers of unbranded transportation fuels, heating oil, petrochemical feedstocks, lubricants and other petroleum products in the United States. PBF currently owns and operates three domestic oil refineries and related assets, which were acquired in 2010 and 2011.
PBF and their employees give back to the community in many ways, from fundraisers to dedicating their time and energy to several charitable organizations, and volunteering within the communities where we operate.
PBF and its affiliates are proud to support organizations that work to strengthen our communities and look for projects and initiatives that keep them healthy, diverse, and vibrant and also promote well-being.
---